Real Estate Experts Share How They Plan Their Property Purchases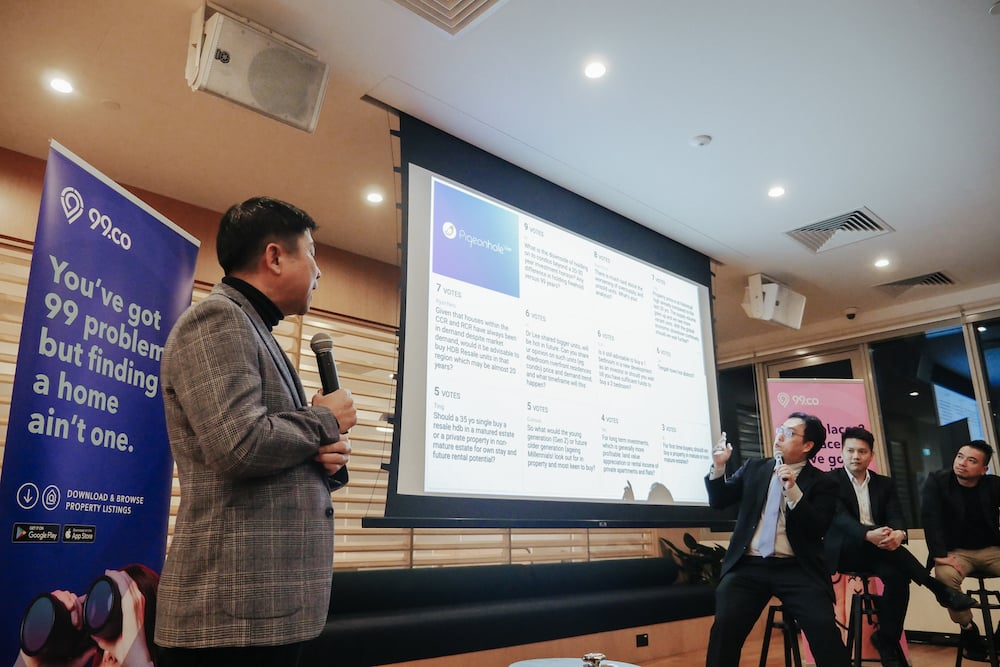 Even if you are not a newbie to the property scene, the number of jargons and schemes to keep up with can be pretty overwhelming. It is why we rely on experts, and property sites like 99.co (woohoo!), to keep us in the loop.
For a round-up of what's what in this year's property scene, we consulted three experts. Dr Lee Nai Jia of Knight Frank Singapore shared his company's property findings, Ryan Teow of OCBC Bank introduced the basics of property financing, and Quck Zhong Yi of Asolidplan shared innovative ways to turn properties into homes. The panel attended the second edition of Haus it Going, a 99.co property seminar and flagship event.
Here is what we've learnt about property investing.
Locations that should be on your watchlist
Dr Lee  highlighted that significant interest was shown to several districts over the course of 2018 and 2019. They are:
District 19 – Hougang, Sengkang, Punggol
District 18 – Tampines, Pasir Ris
District 5 – Clementi, Pasir Panjang, West Coast, Dover, Buona Vista
District 3 – Alexandra, Commonwealth
We have new launches and more to thank for these. They include the Piermont Grand condominium and Punggol Digital District (PDD) in District 19, the Treasure at Tampines project — which has over 2,000 units — in District 18, and the Parc Clematis project in District 5. Built-to-Order (BTO) launches will also affect the number of activities in certain areas.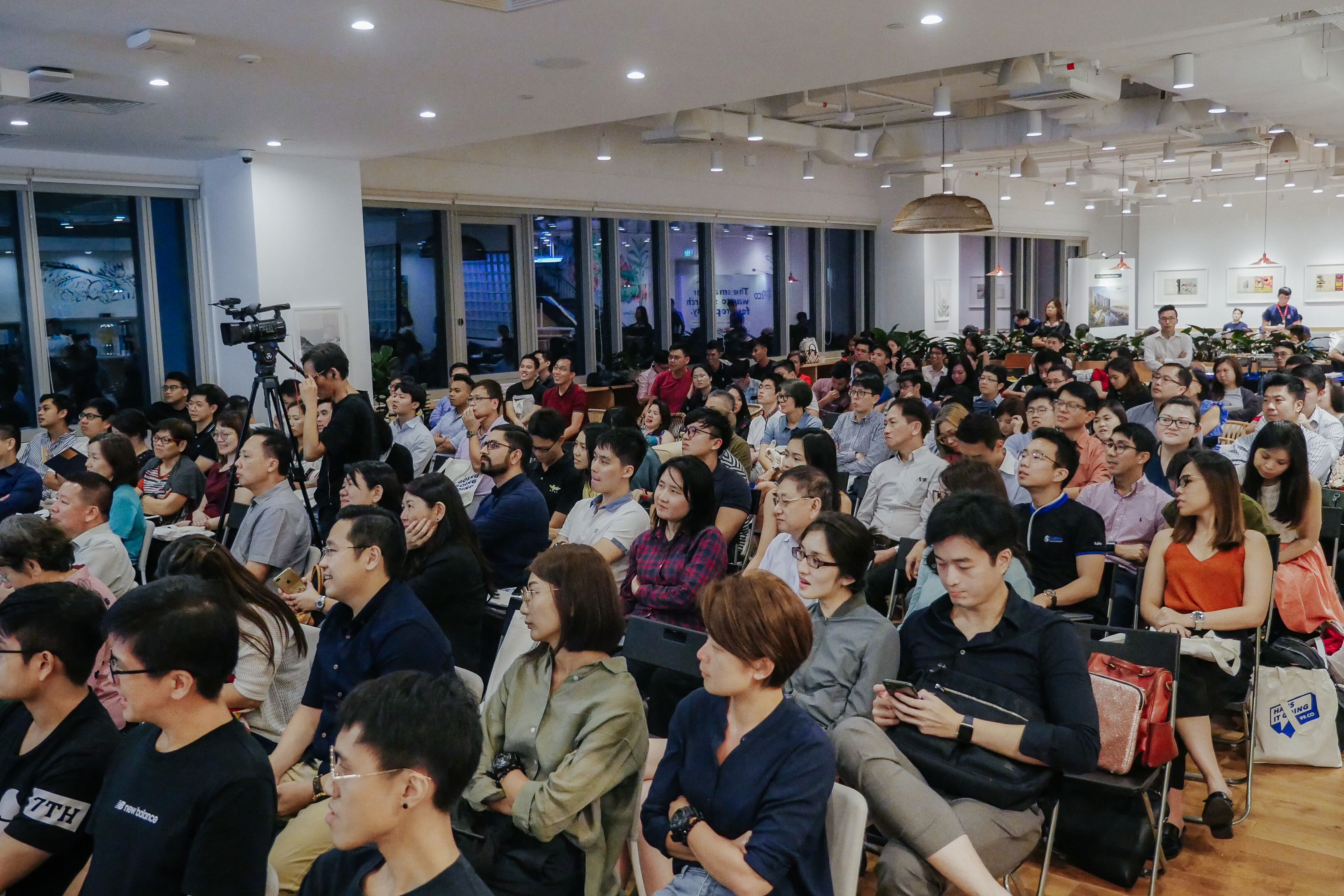 Singapore property and how it's affected by the trade war
Singapore's real estate scene might just benefit from the trade war. Often seen as a safe haven for property, many foreign investors are flocking to our little red dot.
"As we are still unsure of [the trade war's] conclusion, it is best [for investors] to look at safe assets like gold and bonds. While real estate hasn't picked up, it is stable," says Dr Lee.
But where are these foreign investors from exactly? According to research by Knight Frank, common countries include India, Indonesia, and Malaysia. There is a sliver of "unspecified foreign buyers"*, too. Anecdotal evidence suggests most foreign buyers are from China.
Regardless of nationality, it seems that foreign buyers are mostly interested in District 9 and 10 properties. The Knight Frank research reports that in the first to third quarter of 2019, 121 units in District 10 were purchased by foreign buyers. One reason for this, according to Dr Lee, is that most foreign buyers are not as knowledgeable about other local neighbourhoods.
*To form quarterly property market reports, the Urban Redevelopment Authority extracts information from two places: caveats lodged and developers' survey. While caveats are informative, surveys do not state the ethnicities or nationalities of interested investors.
Want to add value? Spruce up your home 
Interior design adds value to a home, especially older properties. "When you buy an older flat for returns, you need to add value to the apartment. You can do that through interior design. When the interior design is good, people tend to overpay," says Dr Lee. Some things you can do to improve your home design, according to architect Quck Zhong Yi, include:
Maximising the view you have.

It can make a great first impression for guests and potential buyers in the future.

Creating dialogue between spaces:

"For one of our homes, we created a seamless and open space from living room to kitchen. There are pockets of windows between the spaces so homeowners remain connected, too," says Zhong Yi.

Ensuring enough storage:

On the other hand, having lots of built-in storage can help you reduce clutter around the house. Take stock of what you have and allocate a space for it. Lining your storage across a wall, or replacing walls with storage, achieves a cleaner look.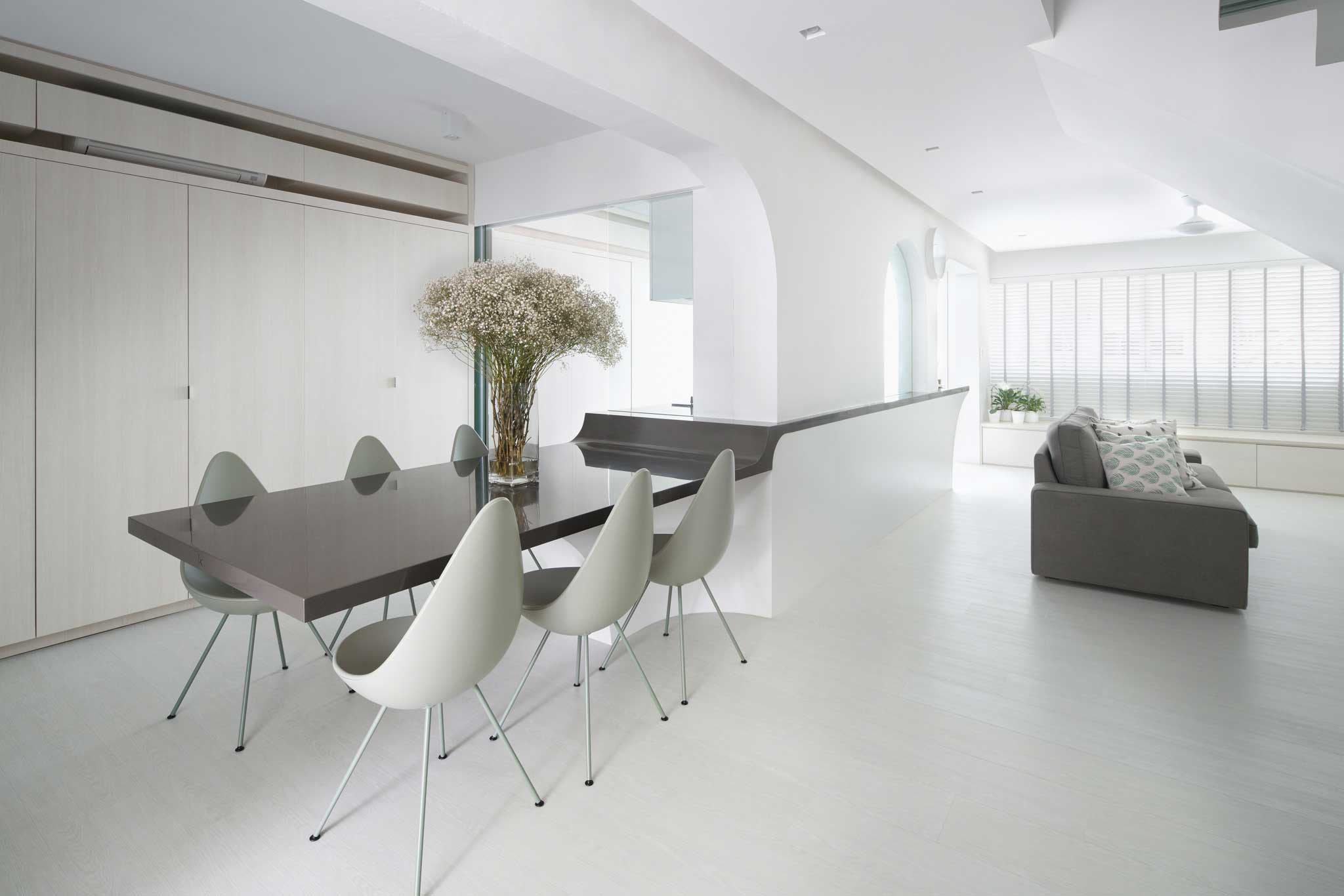 Are old properties really that jialat? 
People rarely see old properties as a money-making asset. But is it all that bad? Dr Lee offered a different perspective — especially for those planning to keep a condominium beyond a 20-30 year investment horizon.
He says, "Some say that if you want to hold to a condominium that long, you might as well get a freehold; this is because prices have been proven to drop exponentially after the 60-year point. However, freehold prices might drop, too, as there is the matter of physical obsolescence. When you keep a condominium for that long, you are seeking one thing and one thing only: en-bloc."
En-bloc is truly the best case scenario, as finding a buyer for old flats might prove to be tricky.
"Do take note that banks consider the remaining lease of a property [before deciding on a loan amount]. If you were to buy a 50-year remaining lease property and you want to sell it 10 years later (at a 40-year remaining lease), the loan amount that your prospective buyer will receive is reduced. This will greatly reduce the prospect [of you selling the house], unless your buyers are paying by cash," explains Ryan.
Here's more insight on old flats.
Know how much your property will actually cost you

Your dream condo unit might cost $700,000, but that's not all you will be paying. Before calculating how much you should be saving or earning per month to afford it, take note of these "hidden" fees that will affect the total amount you will be paying.
Buyer Stamp Duty: This applies to all property purchases. The more expensive the property, the more you will pay. Read about buyer stamp duty rates here.
Additional Buyer Stamp Duty (ABSD): Applicable if you are buying your second or third property. Good news is, you might be eligible for a remission. 
Legal fees: Hey, someone needs to sort out the paperwork and legal checks for you. 
Valuation fees: To know how much a property is worth, it has to undergo a valuation.
Mortgage Rates: There are three types of mortgage rates, each differentiated by who determines them. They are SIBOR and Fixed Rate — we talked about them here — as well as Board Rate, which means the bank determines your interest rate based on internal requirements.
Sales Agent Fee: Common commission rates for HDBs are 1% from buyer and 2% from seller, whereas it is 2% for sellers of private properties.
Property Tax: This is based on a tax rate on the Net Annual Value of your property.
Maintenance fees: These are the Monthly Service & Conservancy Charges for HDBs and services fees for private condominiums. More on how these are priced here.
Will the total cost of your property purchase impede your decision to buy a private property?
When investing, consider these important questions
Dr Lee advises that when hunting for properties with investment potential, consider not only prices but mega trends as well. Answer these questions:
When your kids grow up, what type of homes would they [and their age group] want to live in? Due to globalisation and more people travelling for work, Dr Lee suggests that the future might be in renting rather than owning a property. Future property owners will also look out for greener and more sustainable spaces, due to the global awareness on climate change.
When you are old, what kind of area would you like to live or retire in? Consider car-lite areas like Tengah, as you are less likely to drive or have a car the older you get; Places with more leisure areas like Waterway at Punggol are ideal for family activities; and Tanglin, where you do not have to travel far for hospitals, food, and shopping.

"Base your investing steps on these two scenarios, and you won't fail," he says.
Have a topic you want covered? Share it here and we'll try and cover it at the next Haus it Going event!
This event was sponsored by Affinity at Serangoon and Riverfront Residences — both Oxley Holdings' properties. Read more about our panel of speakers, as well as moderator, on the Haus it Going site.
The post Real Estate Experts Share How They Plan Their Property Purchases appeared first on 99.co.