Want to afford your home? Cycling to work will help.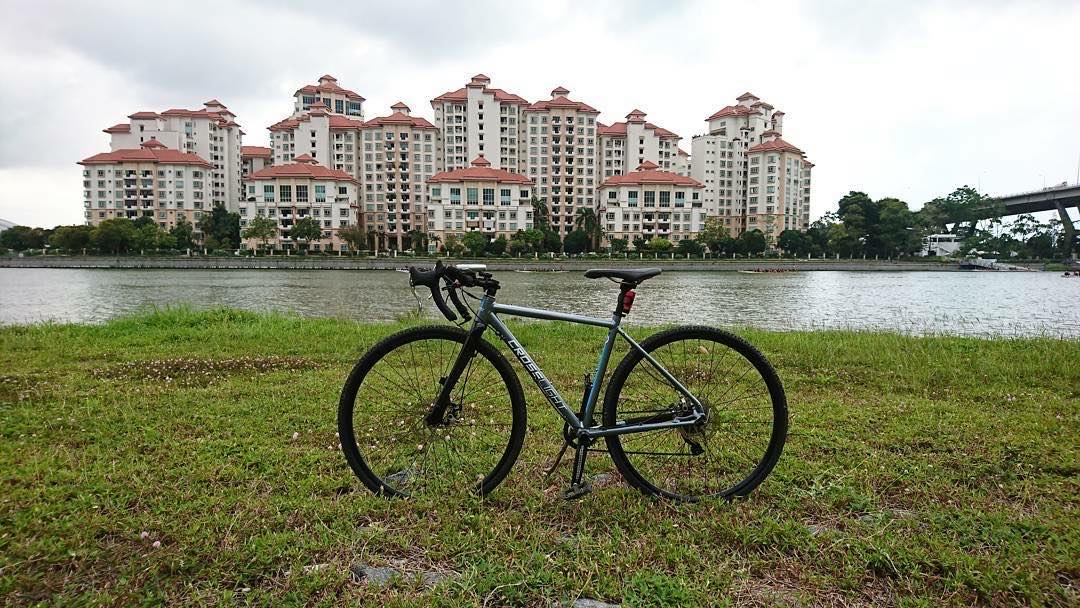 Not a lot of Singaporeans cycle to work, I can say that for sure. Though in the past three years, I can say that (anecdotally) the number has been increasing. 
Now, you might be scoffing because you think cycling is for people who can't afford a car, and that's true to a certain extent. 
But the following is also true: while cycling to work can actually allow to both SAVE on property, it can also allow you to SPLURGE on property. 
So whether or not you're struggling to finance your not-exactly-central BTO, or you're eyeing a condo for your own stay, you should definitely CONSIDER this.  
How to save on property: buy homes further away from the MRT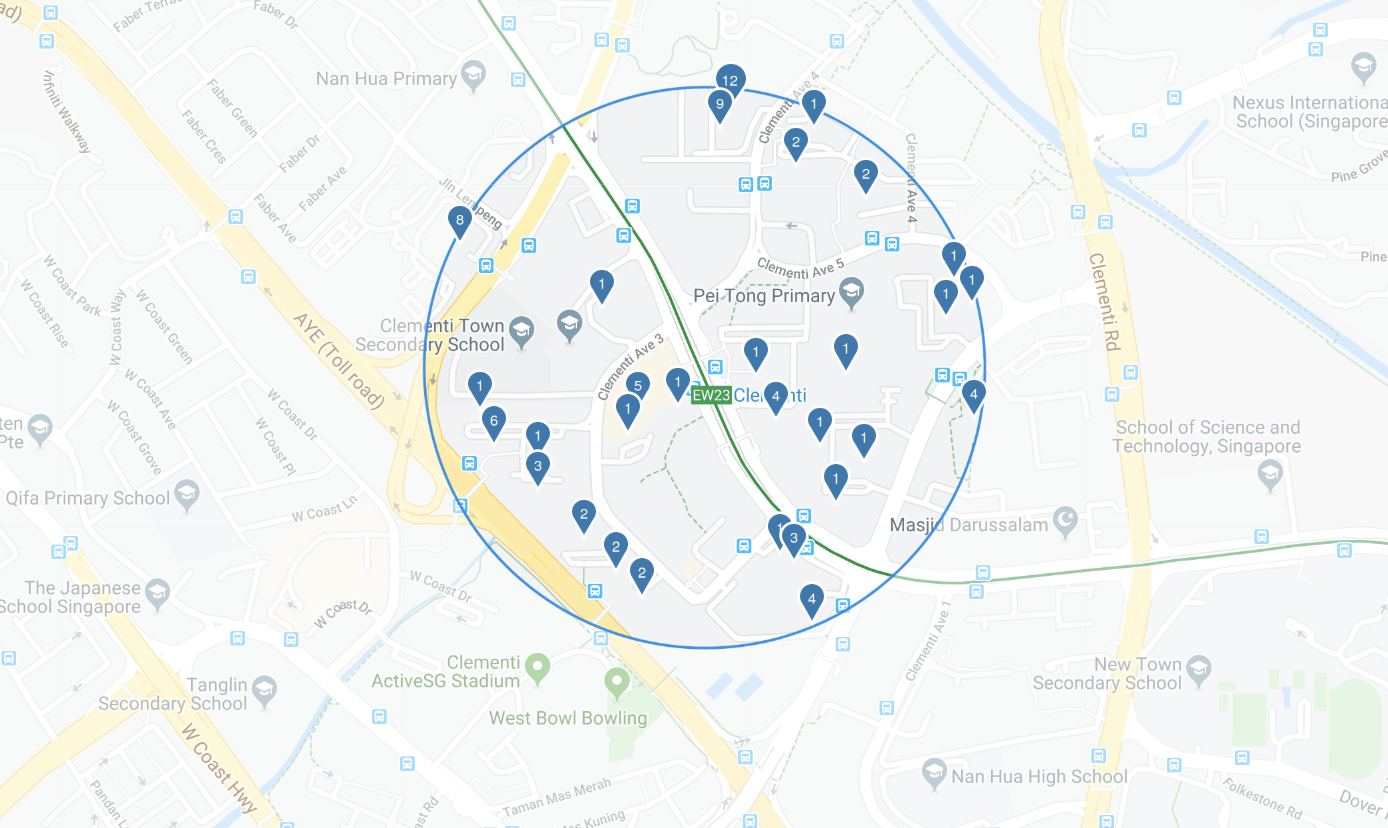 | | | |
| --- | --- | --- |
| Distance from MRT | On Bike (10-25 km/h) | On foot (5km/h) |
| 300m | <1.8 minutes | 3-4 minutes |
| 500m | <3 minutes | 5-6 minutes |
| 1000m | <6 minutes | 12 minutes |
Singaporeans are very preoccupied with having their home within 500m (walking distance) of an MRT, so obviously properties close to MRT stations would be less affordable.  That said, on a bicycle riding at least 10km/h you can cover 500m, 700m or even 1000m in far less time. (For reference, walking speed is around 5 km/h) 
Immediately, this turns a 15 minute walk, into a 7 minute cycle. Less, if you use PCNs or the roads which will allow you to ride up to 25 km/h. 
If you're riding a foldable bike, you could bring it onto the train. Or you could lock your regular bike to the MRT station. 
For more dedicated cyclists who intend to cycle to their workplace, proximity to an MRT station is even less important.  Conversely, we'd look out for the following instead: 
Park Connectors (Island Wide)

The Rail Corridor (Woodlands-Bukit Panjang-Holland-Queenstown-Tanjong Pagar)

The Future North-South Corridor (

Yishun, Ang Mo Kio, Woodlands and Sembawang) 
How to splurge on property: Bike to work, don't buy a car

Unless you've got rich parents or are wildly successful, buying a car will be a major obstacle in affording your own home 
Singaporeans are obsessed with cars. OBSESSED. We pay six-figure amount to a metal machine that makes us pay even through through insurance, road tax, parking, ERP, servicing, maintenance, etc. All these, added up over 10 years, could potentially be as much as $160,000.  
That's not a small amount for the average Singaporean, especially someone in their twenties or thirties looking to buy their first property. 
Now, we've always maintained that buying a good property (an asset) is usually far better than buying a car (a liability). 
What if instead of buying a car, you rode a bicycle and put this $160,000 into your home instead? 
You could afford a super nice reno (approx $30k-50k), a larger property, something more central and closer to central Singapore. 
A note about public transport: Yes, you could have saved the money if you took public transport, but then you'll be reliant on bus and train timings. The beauty about a bicycle is that you never need to stick to schedules – you make your own timetables. It's private transportation without huge costs. 
Speaking of which, some of new condos are really, really, attractive for cycling to work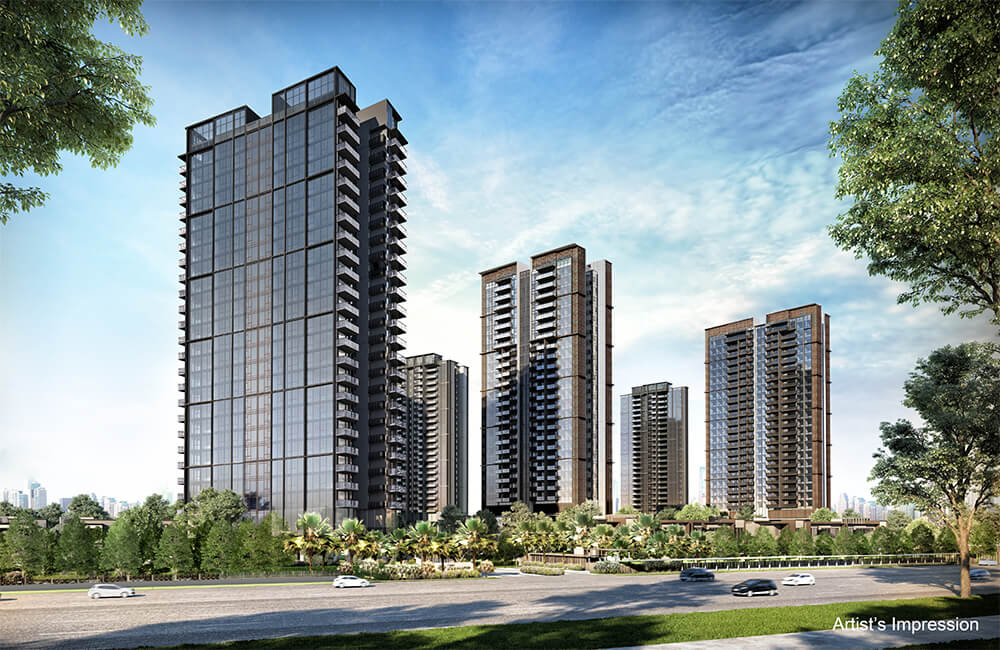 Traditionally, a bicycle has always as seen as a poor man's vehicle in Singapore. 
As a money-saving device with plenty of health benefits, I'll make the argument that the bicycle could be a potential tool for a new class of affluent early adopters in Singapore.
 In fact, several new launches are extremely supportive of the lifestyle. (There are already lots of HDDs near Park Connectors, so it's a given)
WEST: Twin Vew, Whistler Grand and Park Clematis – Near the Ulu Pandan Park Connector, that connects to Alexandra Park Connector and then into the city (approx 14.3 or around 50 minutes cycle)
Cycling from Twin Vew, Whistler Grand and Parc Clematis (Rough estimates)
Destination
Distance/ Time
CBD 

14.3 km (approx 50 minute bike ride)

International Business Park

2.1 km (approx 10 minute bike ride) 

One North

6.1 km (approx 30 minute bike ride) 

MapleTree Business City

8.3 km (approx 45 minute bike ride)
CENTRAL: Stirling Residences and Avenue South Residences – both incredibly near the future Rail Corridor, which winds up at Tanjong Pagar. 
Cycling from Stirling Residences (Rough estimates)
Destination
Distance/ Time 
CBD 

5.8 km (approx 30 minute bike ride)

MapleTree Business City

3 km (approx 15 minute bike ride)

One North

2.8 km ( approx 15 minute bike ride)

International Business Park

9 km (approx 50 minute bike ride) 
Cycling from Avenue South Residences (Rough estimates)
Destination
Distance/ Time 
CBD 

3.1 km (approx 15 minute bike ride)

MapleTree Business City

4.1 km (approx 20 minute bike ride)
You can read up more about ideal places to live for bike commuters here.
"Aiya… but not everyone will find this easy…"
I'm more than aware that many Singaporeans are very resistant to the idea of cycling to work. It's true, cycling in Singapore is hot, you will perspire a lot and not everyone is physically fit, especially those with poor cardio. 
But here's the thing: people already paying for $100 bucks per month at a gym to pespire and get physically fit and have good cardio. Here's something you could do for FREE and also double up as a fitness regime.   
As with almost everything, sometimes thinking outside the box allows you to benefit tremendously. 
Being able to comfortably afford your home? 
I'd say there are few benefits greater than that. 
The post Want to afford your home? Cycling to work will help.  appeared first on 99.co.